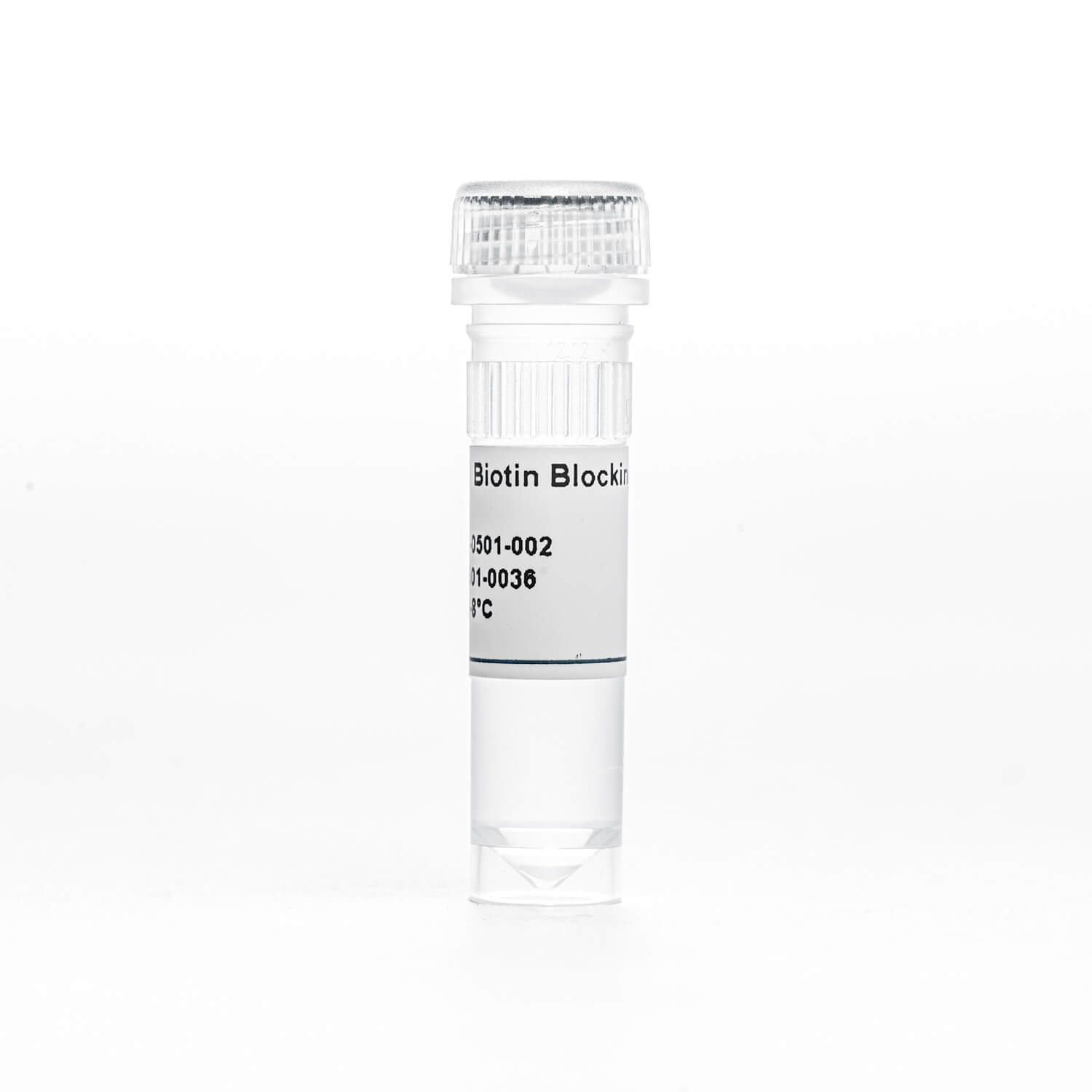 Biotin Blocking Buffer
Efficient blocking buffer for biotinylated proteins in western blot analyses
Depending on the host organism, protein extracts may contain small amounts of biotinylated proteins such as the biotin carboxyl carrier protein (BCCP, 22 kDa) of E. coli.
Biotin Blocking
Buffer is recommended for blocking such biotinylated proteins on
western blots
prior to detection of
Strep-tag®II or Twin-Strep-tag®
fusion proteins with
Strep-Tactin® or Strep-Tactin®XT conjugates
to prevent the detection of false positive bands. The buffer contains the tetrameric biotin binding protein avidin, which selectively binds biotinylated proteins. Please note that usage of Biotin Blocking Buffer is not necessary when using
StrepMAB-Classic
, since this antibody does not bind to biotinylated proteins.
| | |
| --- | --- |
| Form: | Suspension |
| Possible Application: | Western blot |
| Size: | 17 kDa per subunit |
| Source: | Egg white |
| | |
| --- | --- |
| Storage: | 2-8 °C |
| Stability: | 6 months after shipping |
| Shipping: | Room temperature |
Strep-Tactin®XT conjugate
Strep-Tactin®XT conjugates with fluorescent label to detect Strep-tag®II and Twin-Strep-tag® fusion proteins