Cells serve as an important research tool to investigate different mechanisms in health and disease. They are also suitable for diagnostic and therapeutic purposes, making them attractive for a broad area of research fields. Immune cells have a wide range of functions such as controlling body homeostasis, which includes elimination of infected or cancerous tissue. Therefore, these cells are frequently employed for different analyses and model systems. The advantage of using immune cells is that they are abundant in, for example, human blood or mouse spleen, two sources that are relatively easily accessible for research purposes.
The interaction of cells with each other is very complex and for some experimental setups it is necessary to isolate one specific population for further downstream applications and analyses. Those include for example DNA/RNA isolation, single cell RNA sequencing, protein purification, Western blot or various cell culture experiments.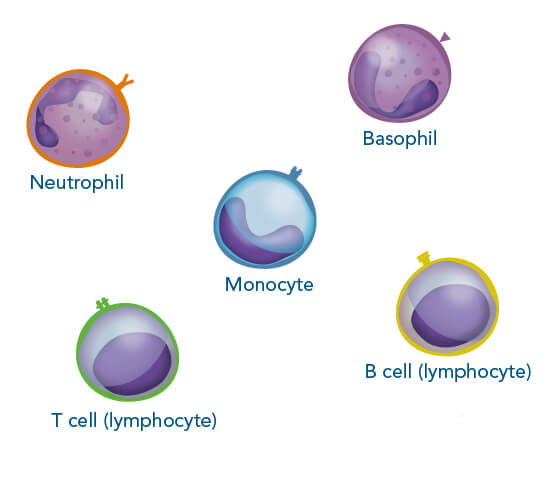 Immune cells commonly found in human blood.
Different methods for positive cell selection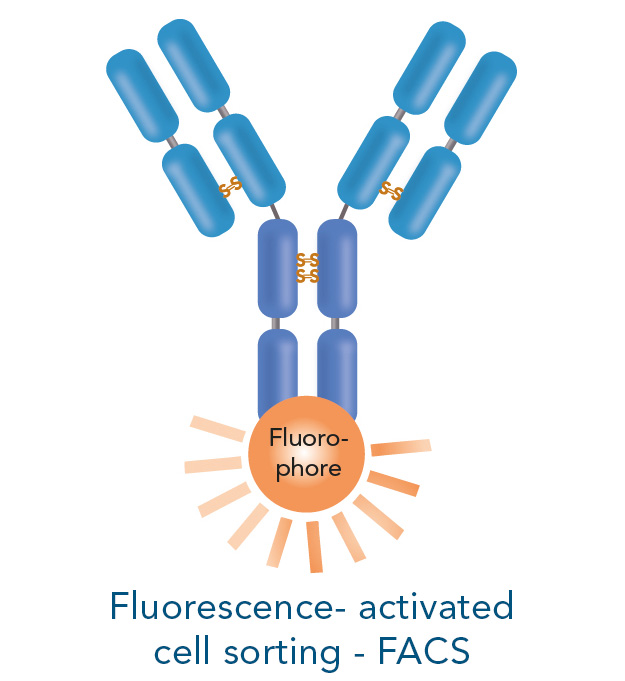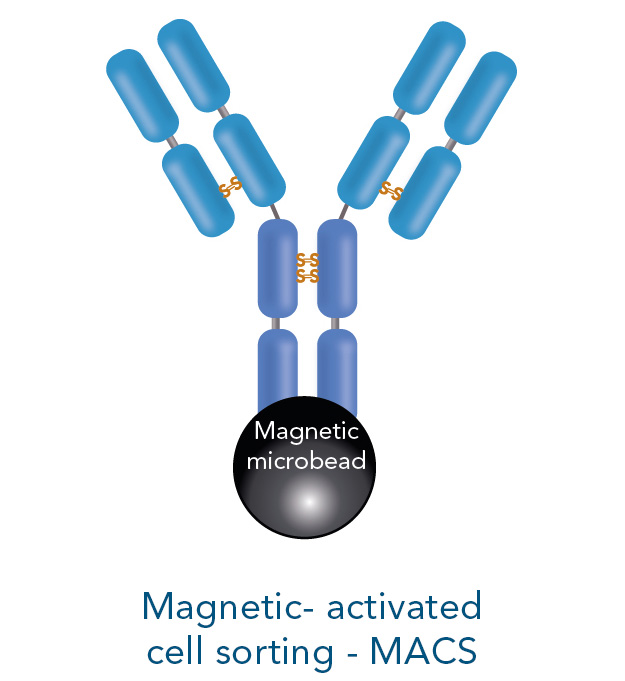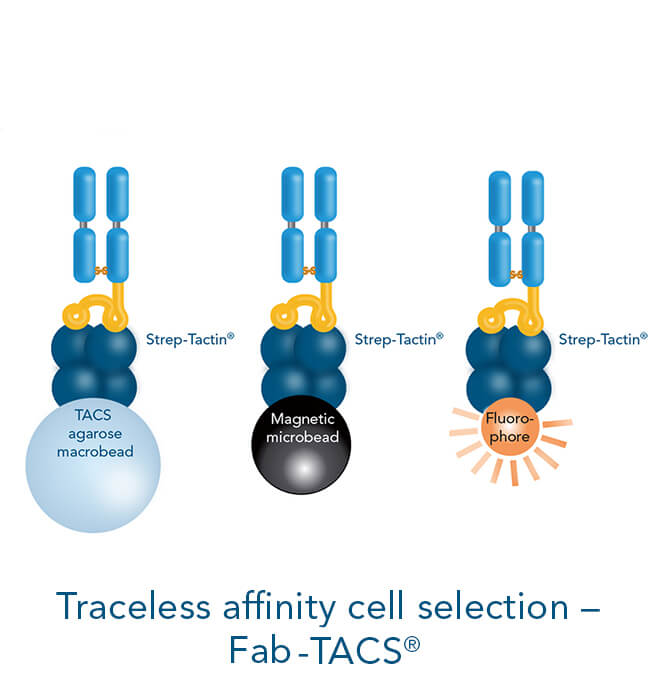 Cell isolation using positive selection is possible via three principal approaches: fluorescence-activated cell sorting (FACS), magnetic-activated cell sorting (MACS) or traceless affinity cell selection (Fab-TACS®). In contrast to FACS and MACS that employ high affinity antibodies, Fab-TACS® uses low affinity Fab fragments.
In negative selection, the unwanted cells are labelled usually with antibodies conjugated to magnetic beads. The labelled cells are subsequently separated from the target cells using a magnet. To effectively use the negative selection approach, the composition of a sample has to be known to target all unwanted cells. Therefore, a standard problem of this method is limited purity and recovery, which causes variable quality. The advantage of this method is that cells remain completely "untouched" during the isolation procedure. However, highly pure populations can best be obtained by using positive separation techniques.
In this application note we demonstrate that the Fab-TACS® positive cell isolation method is also applicable for negative cell selection.